26 March – 24  April 2023
26 March – 24  April 2024
Pumori is a popular climbing peak in the Himalayas, lying 8km west of Mount Everest, standing at 7,161m (23,494ft) above sea level on the Nepal-Tibet border. The name 'Pumori' means "the mountain daughter" in Sherpa language, and was named by George Mallory, who also called it Clare Peak after his own daughter.
The mountain was first climbed on May 17th, 1962 by Gerhard Lenser on a German-Swiss expedition.
The popularity of the mountain has increased over the years, partly due to being able to use the Everest basecamp facilities, as well as the amazing views of Tibet, Nepal and Everest offered on the climb.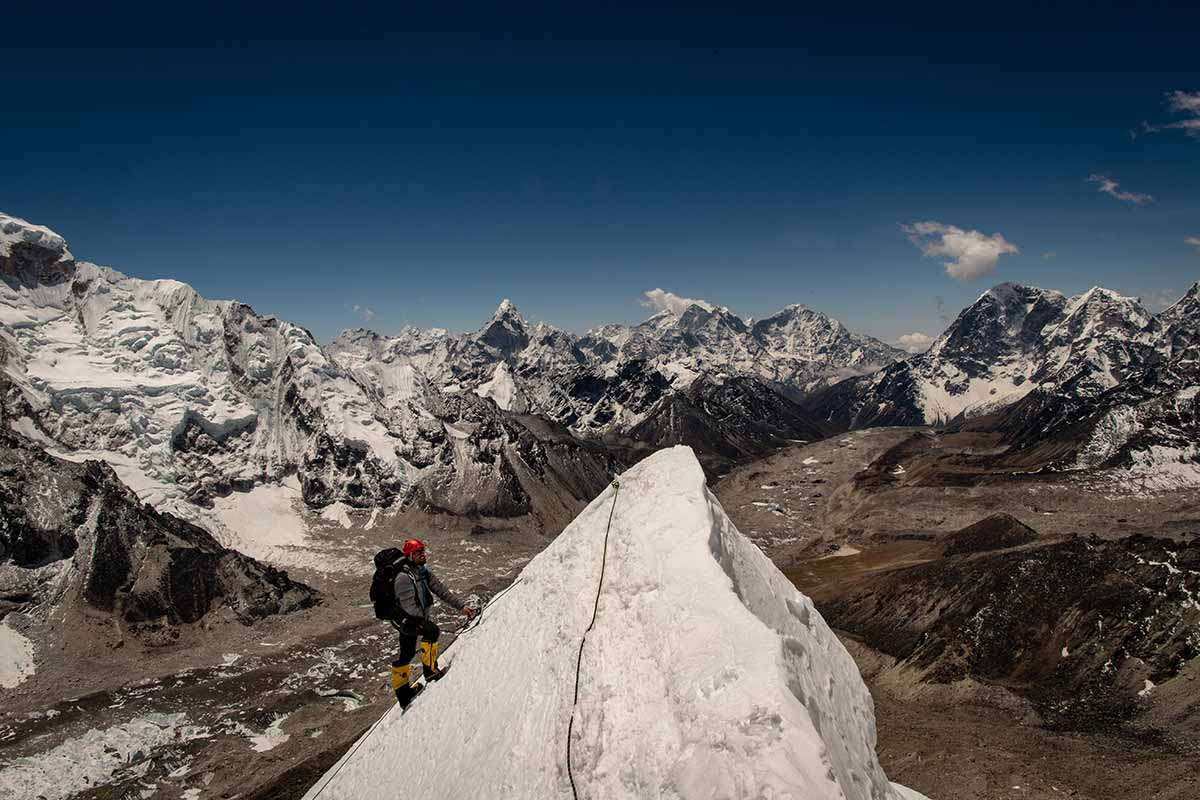 This expedition takes places over 30 days starting from Kathmandu in Nepal, and uses our existing infrastructure and itinerary for the trek to Everest Basecamp from where the climb will start.
We will be placing 3 higher camps on the mountain, with camp 1 (5,700m) being reached after a few hours of walking.
From camp 1 to camp 2 (6,200m) the climbing gets much harder, with steep, exposed ridges as well as some ice walls with fixed ropes being required. From camp 2 the next section involves steep ice climbing, with a considerable avalanche risk from the big seracs hanging from the shoulder around 6,500m until we reach camp 3 at 6,850m.
From camp 3 we will attempt to reach the summit, again using the fixed ropes to navigate the many crevasses and ice walls until we reach the top and then return to camp 3 for the night, and then back down to Everest Base Camp the following morning.