25 August – 08 September 2023
25 August – 08 September 2024
Our trip will start at our usual base in Kathmandu, the Hyatt hotel; a luxurious oasis away from the noise and bustle of the city with a beautiful swimming pool and gardens and all the amenities you'd expect from a top class hotel. Here we will assemble and meet the rest of the group, and then talk through the plan for the coming days, as well as head out into town to see some sights and/or buy any last minute essentials.
We then leave Kathmandu by helicopter and take in a fantastic flight with amazing views of the area around us, landing in the village of Samagon where we take the short walk from the helicopter to the lodge. Once settled in, we have some time to relax and get used to our new home and eat some food provided by our own cooks to make sure our levels of hygiene and health are kept up to the Himex standard.
The following day we will head out on our first trek to a nearby waterfall, giving us our first experience of walking at altitude, taking it nice and slow, drinking in the views and allowing our bodies to acclimatise and enjoy the peace of this remote, untouched landscape. We will spend some time up by the waterfall before heading back to the lodge for lunch and some rest.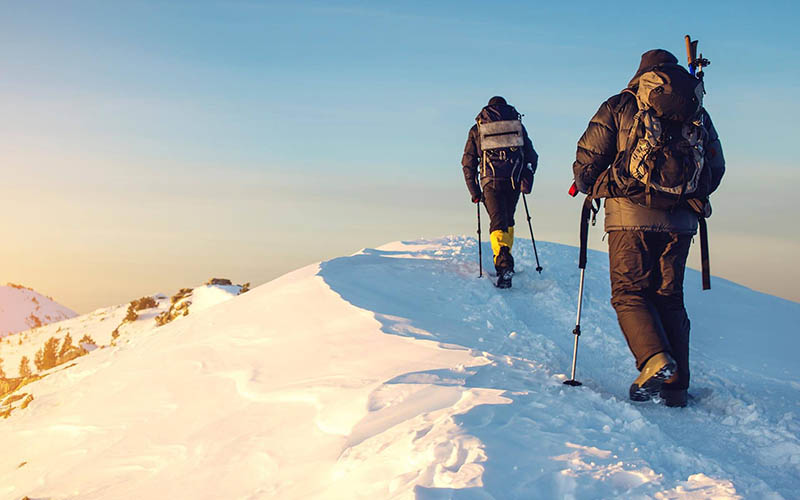 The next day we will go on another trek up a nearby side valley beside a beautiful river then on to some wide open plains and small monastery; again another relatively untouched area with little to no people in sight, just the sounds and sights of nature – no doubt a blissful change from most people's normal lives.
Having adjusted to the altitude and got our bodies ready, the next day is Base Camp Day, and we will make our way after breakfast up the valley, through the trees and on towards the Manaslu Base Camp where we will spend the next 3 nights experiencing a bit of expedition life staying in tents and enjoying the views of the mountain towering above us.
The route out will see us trekking from Base Camp through Samagon and on to Samdo. We will also cross the Larkya La (pass), which is a long and strenuous day, and on to Bimtang, Tilje, Tai and then finally back into Kathmandu using a jeep for the final section. We will be staying in Lodges for all our stops on this journey home.
Himex has been operating expeditions to Manaslu for a number of years, so we know the area very well and have good infrastructure in place, enabling us to provide a fantastic, safe experience in a beautiful part of the world.