17 June – 7 August 2023
17 June – 7 August 2024
The English name of 'Broad Peak' was introduced in 1892 by the British explorer Martin Conway, referencing the similarly named Breithorn in the Alps. The summit is over 1.5km long, thus the name 'Broad Peak'
The mountain was first summited between June 8th and 9th in 1957 by Fritz Wintersteller, Marcus Schmuck, Kurt Diemberger and Hermann Buhl of an Austrian expedition led by Schmuck, where they established the West Ridge route which is now considered the 'normal route'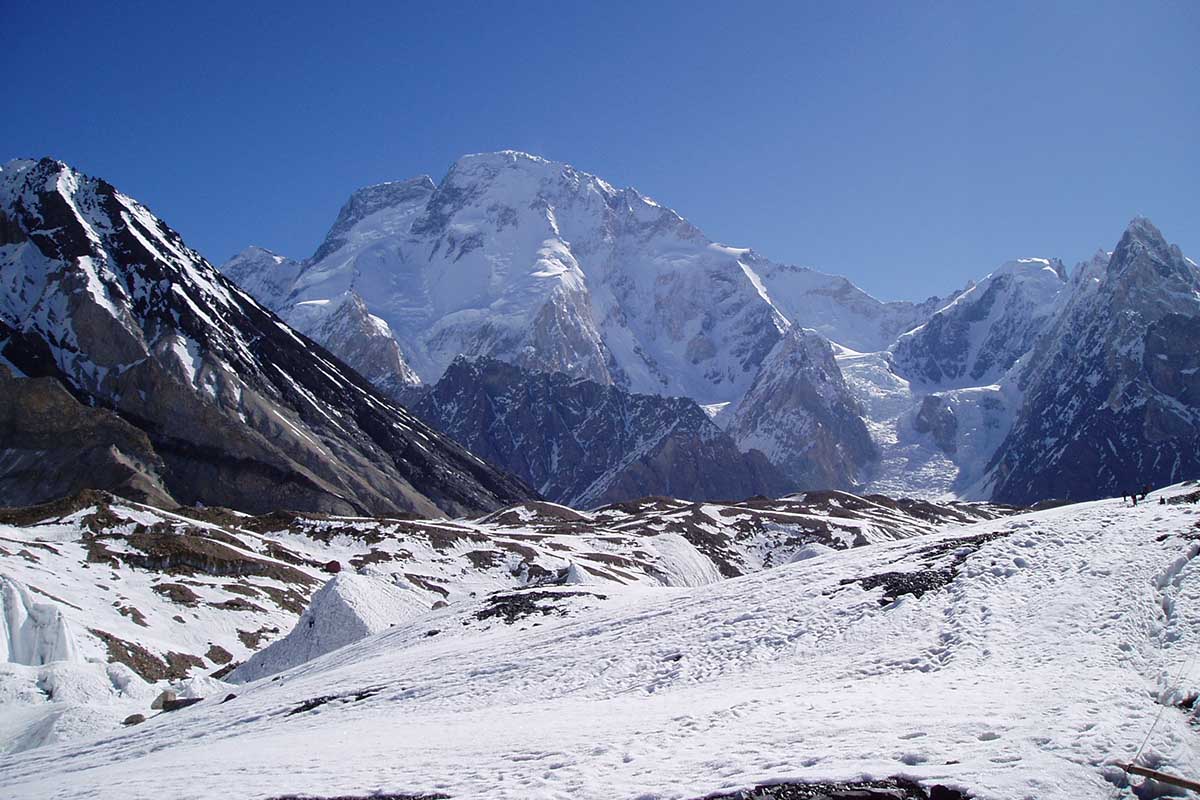 The trip will take place over 50 days using a basecamp at 4,900m, camp 1 at 5,400m, camp 2 at 6,250m and camp 3 at around 7,100m.
Our expedition will start in Islamabad where we will spend a couple of days allowing the team to assemble and sort out any final details/kit etc
From here we will aim to fly directly to Skardu, but if weather doesn't allow we have the backup option of driving along the Karakoram Highway, which is considered one of the great journeys of the world.
Next we move into Jeeps and drive to Askole which is situated at 3,200m, and from here it's a long 8 day trek to basecamp, passing through villages like Jhola, Paiju, Khoburste, Urdukas and Goro. The last day of our trek sees us heading towards the impressive K2 before we arrive at basecamp on the Godwin Glacier where we will settle in and call home for the next few weeks.
The route from basecamp to camp 1 is highly changeable through the season, with deep snow early on turning to rock and ice as the weather heats up, with camp 1 being situated in rather an exposed but magnificent location.
The climb to camp 2 involves some of the steepest climbing of the trip across a mixture of snow, rock and ice using fixed lines. The views from camp 2 are incredible, looking down the Baltoro Glacier and straight across at K2
From camp 2 to camp 3 we climb across the ridge for the most part, before briefly entering a snow couloir then re-joining the ridge to the base of the summit slopes into camp.
Camp 3 to the summit is a long 12-14 hour day, reaching the Col between the central and main summits with slopes of around 40 degrees, before reaching the long summit ridge to the top.